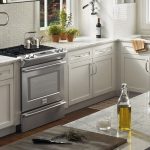 At Home Solutions Plus, keeping your home's condition carefree is our top priority. Along with scheduled maintenance inspections, we specialize in top-quality remodels to keep your home comfortable and modern. We provide typical home repairs, fast estimates, and an assembly service for your convenience.
Home Remodeling
Your kitchen or bath can be completely remodeled with new amenities and features without hassle to you. Decorative stone patios, decks, and equipment assembly are all services we provide. Equipment like swing sets, furniture, and exercise equipment can all be assembled by our team for a small fee. All services are provided by masters in their selected specialty. Please visit our Custom Pros for a convenient and reliable estimate on your desired project.
Maintenance Inspections
Home maintenance inspections by our insured and qualified staff are available for your peace of mind. You save up to 50% on any repair with our home maintenance agreements.
Estimate System
You receive up to three different independent estimates on your requested home repairs, saving you time and money. You get fast returns and do not have to wait for contractors to provide you an estimate. Similar to ourselves all contractors we recommend are licensed and have outstanding reputations in the community or if you prefer we will submit your project to the contractors of your choosing.

Gift Certificates
We offer you a cost effective way to offer others our service. Makes great gifts to relatives, friends, coworkers and neighbors.
Financing: Available even on small jobs.
---
Contact us today in Upper Marlboro, Maryland, to request an estimate for home remodeling or repair.