Financing with PayPal Credit
Home Solutions Plus (HSP) is proud to offer PayPal Credit.

No payments + no interest if paid in full in 6 months on $99+.
Check out with PayPal and choose PayPal Credit.
Subject to credit approval. See terms. US only.

---
This payment options allows you to pay for our services with $0 up-front. That's right! No payment and no interest if paid in full in 6 months on services of $99+.
So, for any bill that is greater than $99, you can select "PayPal Credit" during checkout.  This will allow you up to 6 months to pay in full!
Subject to credit approval. See terms and learn more. US customers only.
Scheduling with HSP and Our Booking Agreement
How It Works: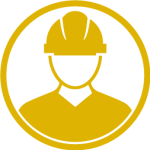 With Home Solutions Plus, you may schedule an appointment online for $1.  Yes, one dollar!
By booking your appointment online, you agree to the hourly rate stated for services ($95/hour).  The first two hours are $25 off, for a discounted two-hour price of $165.
We agree to provide you with the very best service!
By scheduling your appointment with us, you agree to commit to the scheduled date and time selected to have your HSP craftsman arrive and perform the work.
Following your $1 online payment, and after the work is performed, you agree to pay the follow-on invoice for the hours of service provided to you upon receipt.
HSP invoices are sent to you electronically to the email used to book your appointment.  Payment options include:
Paying with PayPal,
Paying with a credit card,
Selecting "PayPal Credit" for interest-free* financing.
* For purchases of $99+, and payment in full within 6 months.  PayPal credit is subject to credit approval and certain terms (see link).
What to Expect:
We arrive and perform repairs completely at the day and time you have selected.
Home repairs – With scheduling repairs for 1 – 8 hours in duration, an initial $1.00 fee is required to schedule the appointment.  This fee is followed by the total of time and material charges at the completion of repairs.  Work is calculated at $95/hour.  You can take advantage of a $25 discount for the first two hours ($165 total for your initial two hour block).  By booking your appointment, you agree to pay the follow-on invoice at the stated hourly rate immediately after service is rendered.  Services and additional time required is $95/hour, depending on work type, all shown above when selecting options. Hours will be charged at our rate of $95.00 per hour up to a maximum 8 hour day, unless displayed otherwise.
Estimates – With scheduling of request for estimate, consulting, planning or cost analysis, we charge a fee of $95 that covers our estimate, and if desired, our contacting 2 other contractors (you may select them) for their estimates on the same project. Prior to starting work on your project, should the work be deemed to exceed an 8 hour total: we will gladly provide a detailed estimate for a $95 service fee.  For estimates of over 8 hours in duration, the $95 fee is refundable if estimated project is contracted within 30 days!  We offer financing, too!
Financing – We offer interest-free, payment-free financing through PayPal* on service invoices if paid in full within 6 months.  Subject to credit approval, invoice of $99+, and US customers only.
Advanced notice – You will receive a reminder of our arrival approximately 3 hours before we arrive and begin work.
Materials – Materials required for your project can be provided by you at your own cost, or we will purchase them for you and bill your credit card at our costs.
Cancellation policy – Appointments can easily be canceled or rescheduled through our system with 24-hour minimum notice. If under 24-hour notice, a 50% back charge will apply.
---
If you have any questions about our terms of service or about HSP, please don't hesitate to reach us directly.  Our phone number and contact forms is on the right side for desktop, or found by scrolling down on iPad and mobile.
We look forward to serving you!